DBI B2C Live Number Check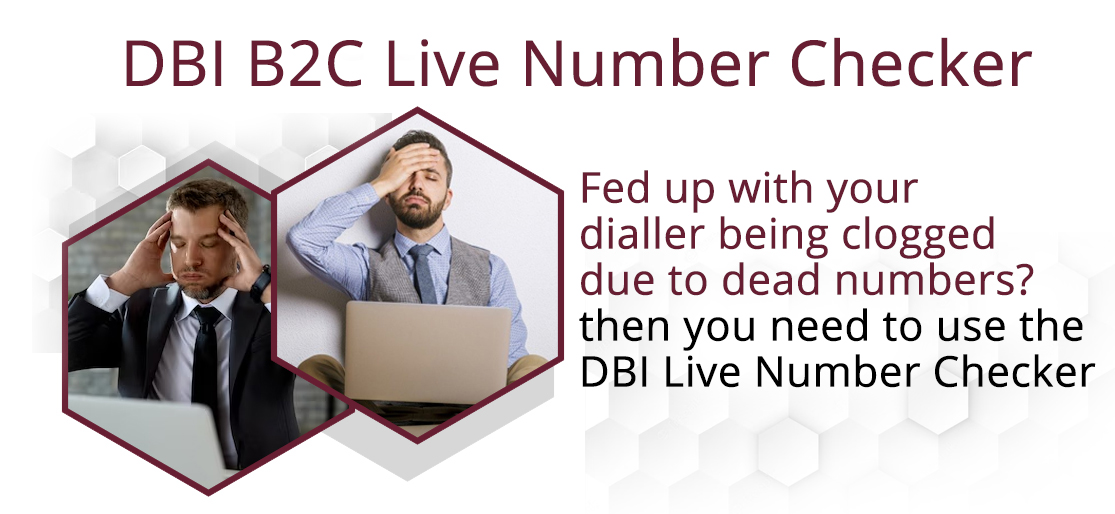 The average outbound call centre has 1000's of records in their consumer data bases that have been built up over many years that are now dead, the knock-on effect of this is that without validating these number you will mess up your dialler's algorithms and make data planning for your campaigns impossible.
How much is that costing you each year? How many complaints from your VOIP provider or network do you get? How many campaigns would achieve higher numbers if all the data you load is live numbers?

The process couldn't be simpler. You just need to export a list of phone numbers from your CRM and send this over to us – we don't need names or company details so no worries on Data Protection or GDPR.
Our servers will then scroll through your list and will ping the number to see if it's available. Don't worry, your client's phone won't ring, and they also won't know we have checked their number – it's all done at the exchange level.
After we have checked your entire list of numbers, we will then send the file back to you, updated to show if the number is 'Live' or 'Dead'. You can then use this file to update your CRM, ensuring going forward, you only then spend time and money on the clients that still have a live phone number.
The costs are minimal. Our basic charge is £25 to run your numbers through our system plus just 2p per number checked.
Discounts can be given for volumes over 50,000 records…
We will also check your numbers on the TPS – Telephone preference service for FREE so you don't call consumers that don't wish to receive calls saving you time and possible legal issues.
Think about it, start your dialling day knowing every number you will call is a live number, by using our service will give you a massive return on investment.


Simply complete the form below and one of our Project Managers will contact you to get you signed up and booked in.