DBI Client Testimonials

This blog showcases a selection of feedback from clients who we have had the privilege of working with. We have a variety of data solutions available for every consumer sector. From Life Insurance to Home Improvements, Mobility to Broadband and Utilities to Estate Planning just to name a few…over the last 7 years DBI has worked with over 100 verticals.
DBI values the quality and compliance of our consumer data. Whether it be question sponsorship on our Direct Marketing Questionnaire, records from our List Rental database, back office support such as data mining / processing, appointment setting or a tailor-made Bespoke Campaign; you can be certain that the service you will receive will be customer-focused, professional and transparent.
Establishing and maintaining relationships with our clients is at the heart of everything we do at DBI. We pride ourselves on the quality of communication we provide our clients from the whole team, from Client Services in Manila, to our UK sales team and call centre agents in Bacolod.


DBI has thousands of opted records in our database available for List Rental consisting of previous consumer responses such as Residential Status, Age, Address, Postcode. All data is live number checked, NTPS. Deceased Checked and PAF Checked before delivery so you can be assured of quality and compliance.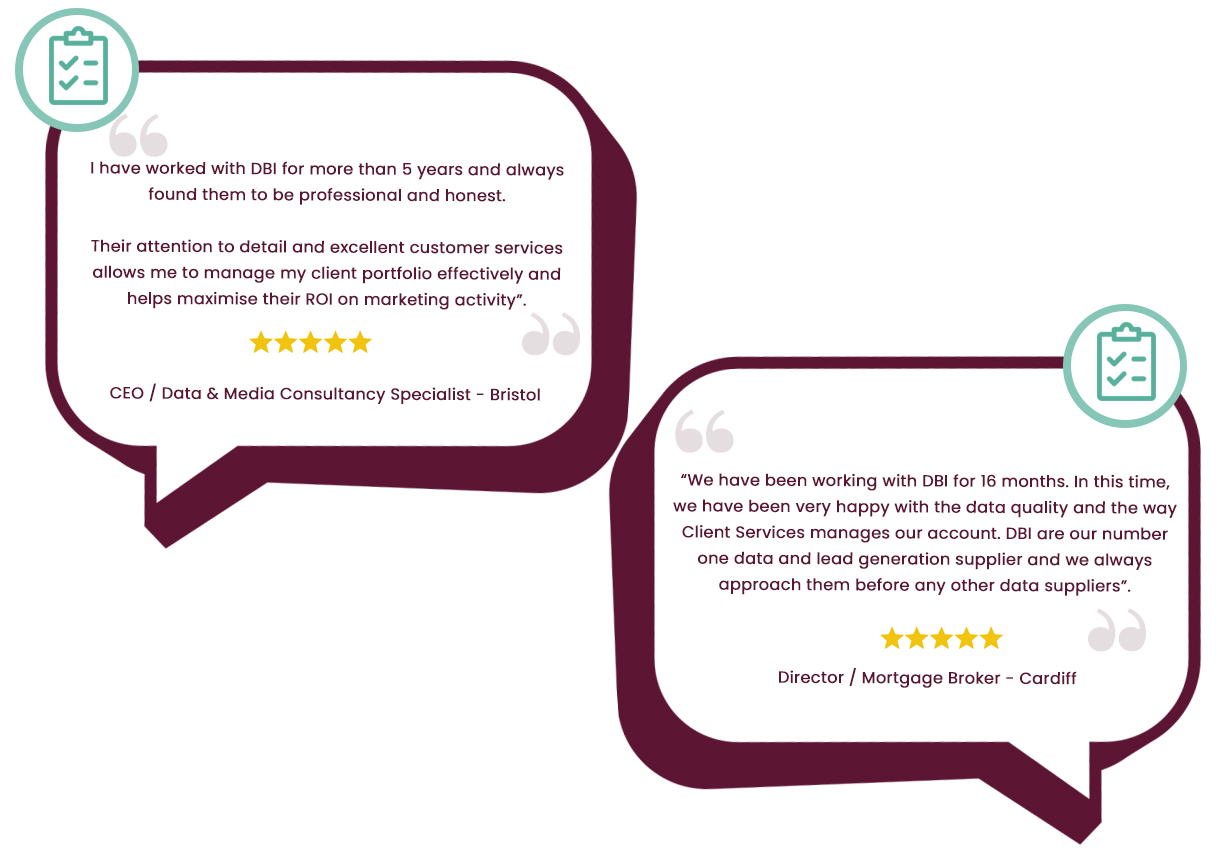 Every month DBI conduct 20,000+ Direct Marketing Questionnaires, helping businesses connect with consumers who are interested in their products or services. Our Clients sponsor a variety of questions providing them with fresh, complaint and insight rich data. The responses are delivered within 24 hours of being collected.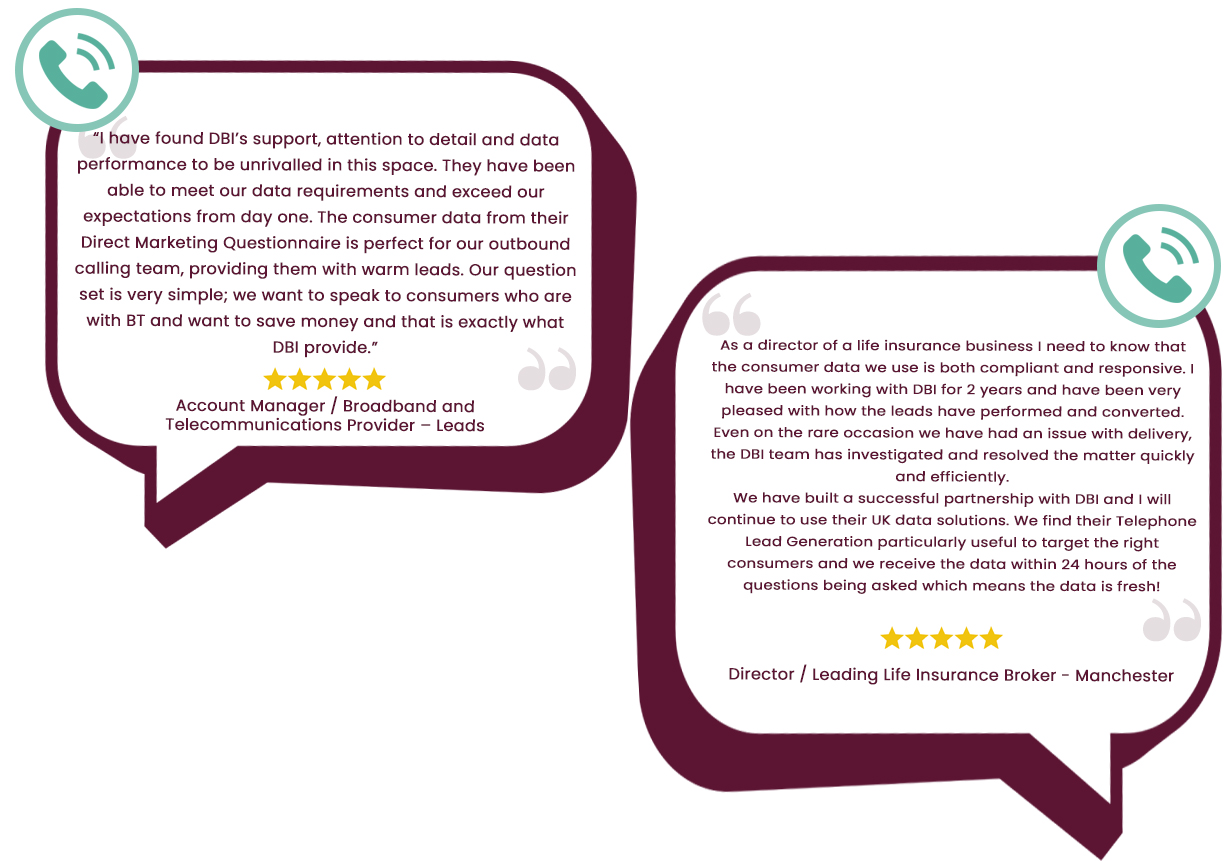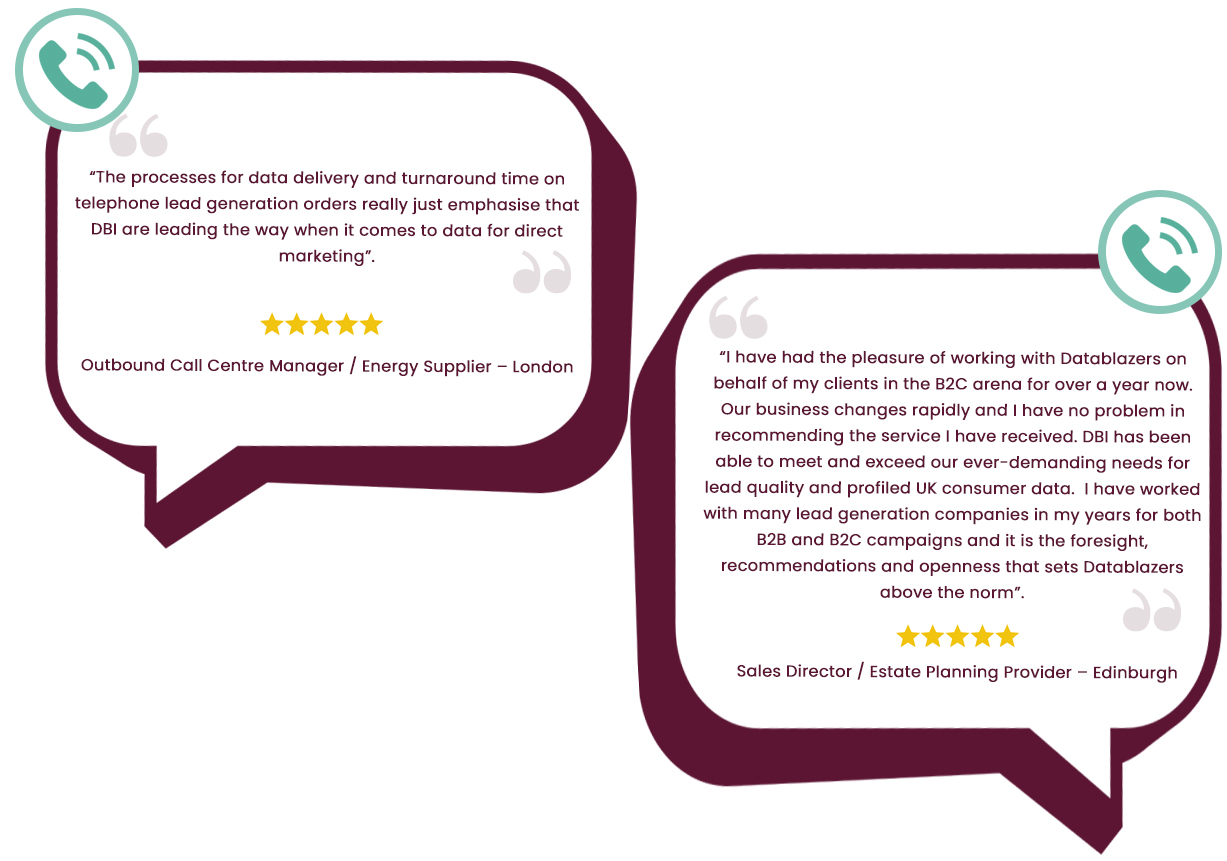 Our Bespoke Campaigns are a tailor-made data solution in which a dedicated team call targeted consumers using a script just for your products services. We dial exclusively on your behalf from our privately-owned call centre in the Philippines, calling from a script that has been written with your help to ensure the questions we ask, obtains the necessary responses from the consumers interested in your products and services. This provides you with fresh information that is refined for your team and set up for the next stage of your deal process.