DBI's B2B offering: C&Q Clean and Qualify…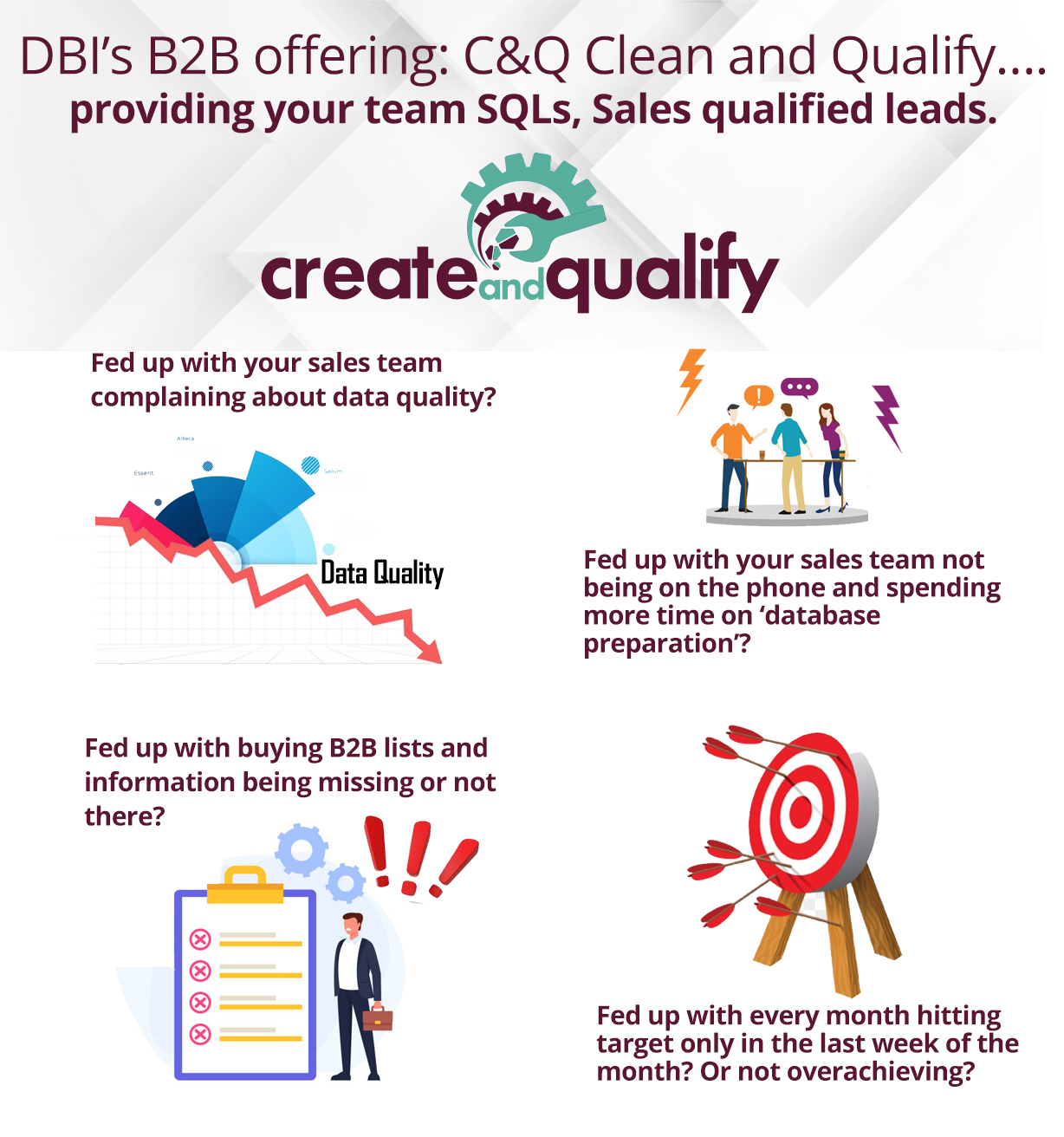 DBI has the answer to all of these nightmares…
At the heart of all B2B sales team's data is arguably the most important asset to increase the likelihood of ongoing success.
B2B data cleansing improves productivity, efficiency, and revenue while providing invaluable business intelligence.
Allow DBI to create you that perfect data base that will fit to your business, allow DBI to find you that information that will aid your sales team in SELLING!!!
If you would like to know more on how DBI's C and Q works please e-mail marketing@dbiph.com and request a call back or speak to your DBI account manager today!!!