Quality, Compliant, Reliable, Consistent – the DBI way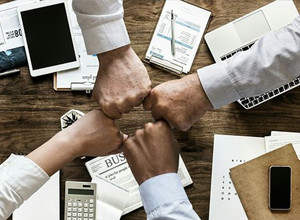 Data-Driven Solutions
Succeed in your summer sales targets with the data-driven solutions and consumer data. Datablazers is here to help you reach your goals. We optimize our business processes to ensure generation of qualified leads. Our marketing-questionnaire agents and the rest of the personnel work round-the-clock to verify databases and make sure that we provide fresh lead lists. Business addresses, phone numbers, and URLs constantly change, and so, it is important to validate information regularly. With DBI's data-driven solutions, we reduce the risks of purchasing poor data containing high proportions of out-dated contact information and inaccurate addresses. Best of all, our lead generation services are 40% more affordable than products offered by other data suppliers.
Nothing To Lose With Fresh, Responsive Data
DBI lead lists reflect current trends in buyer behaviours brought by economic and industrial changes. We want our clients to draw more responsive leads that they could easily convert to long-term consumers. The scope of today's data-driven solutions allows businesses to establish accurate targets in the market or segments with more relevance to their industry or campaigns. Let DBI do the work for you. You name it – home essentials, financial services, white goods warranty, insurance, healthcare, and more.
We offer business and consumer data-driven solutions for various sectors and sort these data lists into more profitable segments. Marketing to your targeted niche facilitates matched correspondence with prospects that are likely to respond. You may opt to sponsor a lifestyle questionnaire with DBI. Our agents complete at least 4000 marketing questionnaires every day or 100k phone survey forms in a month on average.
Rely on a Trustworthy Data Supplier
Datablazers adheres the EU's General Data Protection Regulations and the Data Protection Act 1998 guidelines. The GDPR enforcement earlier this year enables compliant companies like DBI to thrive. So, before opting the services of any data supplier, verify if the company is GDPR compliant or end up losing with a rogue dealer. As an ICO registered company, DBI only works with companies that are in the ICO registry as well. We are proud to receive an ISO:9001 Quality Certification for two consecutive years.
DBI not complies but protects consumer rights. Rest assured that we only call consumers who are not on the TPS list or those subscribed to our brands. We also work with source partners that adhere to the different regulations in processing, holding, and distribution of business and consumer data. TPS lists are also reviewed weekly as phone listings change every day. On our 5th year in the business, we have not had any single TPS complaint.
Our fulltime Compliance and Customer Care associates ensure a daily meticulous DNC update. Also, we have a vulnerable person policy to keep consumers informed of their rights and privileges during the call process and when they opt in to us.
There are many reasons why you should consider DBI for your business and consumer data-driven solutions. Call us right now and be surprised to see how we can offer you the best deals worth your investment.