Recent Developments in UK's Building Insulation Market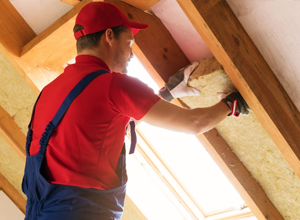 Modest growth has been observed in the building insulations market in 2016 after a drop in market scope in 2015.  According to AMA Research, the UK government's cancellation of the Green Deal and added support for the Energy Company Obligation (ECO) largely influenced the boost. ECO is an energy efficiency scheme in Great Britain established to help carbon emission reduction and deal with problems on fuel shortage.
In 2012, the market went through rough times with the expiration of helpful initiatives, the Carbon Emissions Reduction Target (CERT) and the Community Energy Saving Programme (CESP).  CERT, which was introduced in 2008, obliged major energy suppliers (those with consumer base of 250,000) to provide assistance to households so they could afford the costs of carbon footprint reduction measures in their homes. These were usually in the form of grants, financial assistance and free home insulation. CESP was launched a year after to help homeowners having low income cope with energy efficiency technology and save on fuel costs.  Both CERT and CESP came to an end in 2012 and have been replaced by the Green Deal.
The new policy, which was launched in January 2013, was scrapped in mid 2015 because of the low take-up.  Green Deal was considered the British government's biggest home improvement programme since the Second World War and was intended to provide households loans for energy efficiency improvements in their homes.  However, it turned out that only around 15, 000 householders availed the loans.  The Department of Energy and Climate Change ended funding the scheme.
Demand for home insulation products was generally seen in new housing projects, but certain market influences such as energy prices and building construction regulations hinder market value.  Under the Green Deal and ECO low demand made non-domestic market the key market instead of household retrofit or new housing construction.  Changes in value for building insulation product mix were also seen.  Market value for mineral fibre products has cut-price as a result of reduced demand but they still constitute a great share of the overall market, especially in the Do-It-Yourself segment.  PIR insulation products are those that have increased market share recently.
Generally, slight growth in the market value is likely to take place in the coming years.  Several factors that hamper growth such as low demand in the influential sectors, government policies and reduced funding, further dissuade homeowners to apply insulation-based energy efficiency practices.
On a global scale, the Building Thermal insulation market is said to account for $24.65 billion in 2015 according to a research by Wise Guy Reports.  Figures are forecasted to increase by $10 billion more in the next few years.   Increased awareness on reducing green house gases emission and other energy efficiency measures plus government funding and incentives welcome growth in the market. North America comprises the biggest market share followed by the European market.
With the UK Green Deal scrapped and government funding on ECO strengthened, the building insulation industry can explore more avenues to encourage homeowners into implementing insulation-based energy efficiency measures.  Datablazers Inc. would like to help your business contact today's influencers or the emerging market for home insulation leads.  For more information on how we could collaborate, contact DBI now.