Telephone Surveys
Telephone Surveys
Telephone surveys, also known as direct marketing questionnaires, are an effective means of harvesting consumer insights to specific questions.
Telephone numbers, both landline and mobile, are called to opted in consumers to attain information from consumers by asking question on behalf of our sponsors.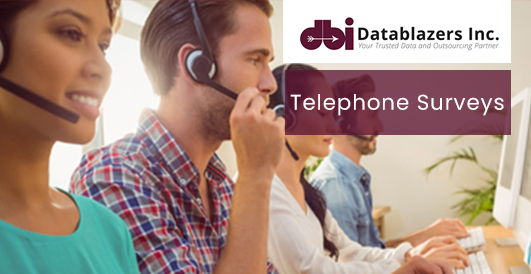 An example of a question our sponsors may wish to ask a consumer would be:
Question 1. "On behalf of (your company name), do you currently have broadband?"
Question 2. "And who is your broadband provider?"
This is a great couple of questions to ask for a broadband provider who is looking to offer the consumer a better package than their current supplier.
Another telephone survey question could be:
"Mobility Solutions UK would like to know: Do you, or someone in your household suffer from any of the following: arthritis, back pain, poor circulation, sleeping problems?"
If the consumer answers yes, this is a lead.
There are many advantages of using telephone surveys for direct marketing questions.
For example,
High Accessibility: Almost 100% of the UK population has a telephone. The benefit of talking to someone in real time and being able to answer any questions or queries has distinct advantages over online lead generation.
Great quality control: Agents will have a script to adhere to, and in addition, calls are recorded and monitored by our QA team. This means we can quickly verify if an agent is behaving correctly with the consumer and also verify the responses given by the consumer.
Quick handling and data processing. When a client wishes to add a sponsored question to our telephone survey, the data and responses can be delivered to the client withing 48 hours. This gives the client the opportunity to call back the consumer while the original survey question are still fresh in their mind.
DBI has over 7 years of telephone survey and direct marketing questionnaires experience.
Contact us today to discuss having your question added to our telephone survey.