DBI Money Matters – Business Opportunity Lead Generation
If you work in the fields of Business Opportunity Marketing, Franchising or Network Marketing then now is the best time to build your business, and DBI Money Matters can help you realise you dreams.

The UK economy is in bad shape and the worst is still to come. After the Covid Pandemic in 2020 and 2021 we now have the cost-of-living crisis of 2022 and 2023, caused in a major part by the war in Ukraine. At the same time, the Government is squeezing every penny it can in taxes out of the economy over the next few years, so things aren't going to get better anytime soon.
Prices are going up much faster than earnings which can only mean one thing – a drop in the standard of living for many millions of Britain's.
This presents a once in a lifetime opportunity for those who specialise in helping people find alternative ways of making a better living – for example that could be a Franchisor who offers people the chance to build a full-time business, or a Network Marketer who helps people develop a second income.
First came the Industrial Revolution, next was the Information Revolution and now is the era of the Side Hussle Revolution. It's estimated that nearly 5m people currently have second incomes, and that number is set to double to over 10m as the cost of living continues to rise.
The expression that 'Every Cloud Has a Silver Lining' has never been truer!

Most people in this industry set goals for where they want to be in the next year, 3 years, and 5 years – What are your goals for your business? Given the lifetime opportunity that the economy has presented us with, they should be very big goals indeed – But to get results you need to act upon the opportunity that you have for the next 1-2 years. There is a famous quote that says "In the End We Only Regret the Things We Didn't Do" so in 5 years' time please don't look back and regret not embracing this opportunity with open arms.
Well, the truth is that the Business Opportunity, Franchising and Network Marketing sectors are all about talking to as many prospects as possible to pitch them your opportunity.
The only things that can stop you reaching your goals is not having enough qualified prospects to talk to – and that's how we can help.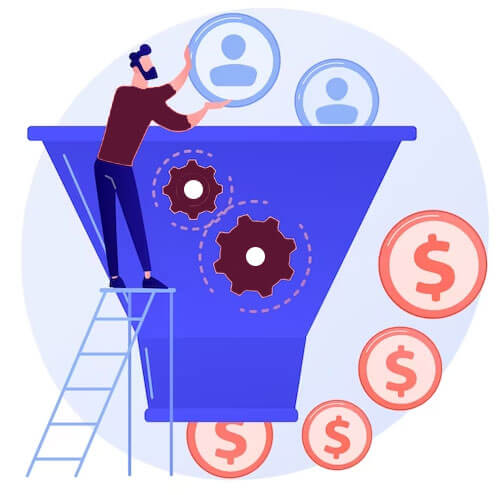 In short, we can provide you with as many qualified prospects to talk to as you need, to achieve your goals.
The background is that DBi has been conducting telephone marketing questionnaires with UK households from its 250-seat call centre in the Philippines since 2015. During this time, we have spoken to over 5 million UK households and our database contains the results of all those survey – plus even more importantly we have opt in permission to recontact these people again should we have an opportunity that might interest them.
This puts us in a unique position to help you find qualified prospects for your opportunity.
Our operation is very process driven to ensure we provide consistently qualified leads to our clients:
• First, we search our database of over 5 million UK households to find those that are more likely to be interested in generating a second income or starting a business.
• We then call these people and run through a script with them to identify if they are genuinely interested – often we will call 250 people to find each lead for you.
• Only when the prospect provides us with the correct answers to a series of questions will we consider this as a potential lead.
• Our Quality Control team will then listen to the call recording to double check that the prospect indeed answered all the required questions.
• We will then pass on both the details of the prospect, and a copy of the voice file exclusively to you so you can listen to the call for yourself.
In addition to the above, before we send you the first leads, we will provide you with a short 1-2-1 training session on how to maximise the success of these leads.
The majority of our DBI Money Matters clients take either 25 or 50 qualified leads per month.
All that's left for you to for is phone the prospects and arrange a time when they are free for you to make your full presentation via Zoom/Teams/Etc.

The next step is to fill the form in below to book an appointment with one of our Lead Specialists who will be able to explain the process in more detail, share with you the scripts we use to generate the leads and answer any of your questions.
"My advice is to never do tomorrow what you can do today. Procrastination is the thief of time." Charles Dickens